Dr. Kelly Collins - Orthodontist Indian Land SC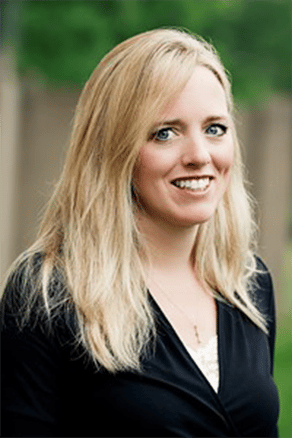 Dr. Collins believes being an orthodontist is the greatest job in the world because it combines her love of science, the arts and teaching with her passion for patient care.
She received her Bachelor of Science Degree from St. Mary's College, Notre Dame and then entered the Masters of Education program at John Carroll University in Cleveland, seeking to combine her interest in the sciences with teaching. It was there that she realized that patient care was the missing element she wished to include in her career. She graduated from the Harvard School of Dental Medicine and then received her degree in orthodontics from The Ohio State University.
Growing up in Ohio, Dr. Collins could usually be found on a playing field or court. She excelled in soccer and basketball, playing both sports in high school and college. She was selected as a high school and collegiate soccer All-American, was invited to try out for Women's US World Cup Soccer and was elected into the St. Mary's College and Revere High School Athletic Hall of Fame. She was the first athlete at Revere to be selected as an All-American. Dr. Collins believes that the skills she learned as an athlete helped her accomplish her goal of becoming an orthodontist and remain present in her practice. 
Dr. Collins enjoys spending time with her husband and 3 children shrimping and crabbing in the intercostal waterways.
Your smile is our priority
They are, hands down, the best orthodontist in the area.
I had a wonderful experience doing Invisalign through Indian land orthodontic's! Dr. Kelly is so thorough and ensured I was completely satisfied. I would highly recommend this practice for any orthodontic care.
Excellent practice! Exceptional people taking great care of their patients! Thank you for taking such great care of our family!